Hitch-hiker on a female Spotted Spreadwing Lestes congener
These digital images were taken by Ray Bruun on Sunday, October 26, 2003 at Plum Valley Reservoir.
He wrote, "One of the pictures I took today was of a female Spotted Spreadwing with a small fly on its back, which I didn't notice until the picture was up on the computer. The spreadwing left its perch and returned several times while I was taking the shots, yet the fly remained.
Ray Bruun
Shingletown, Shasta County, CA
bruun@shasta.com"
If you'd like to comment please do so to the CalOdes discussion group: Ray is a member of CalOdes and will receive your comments.
Here's the entire photo and a blowup: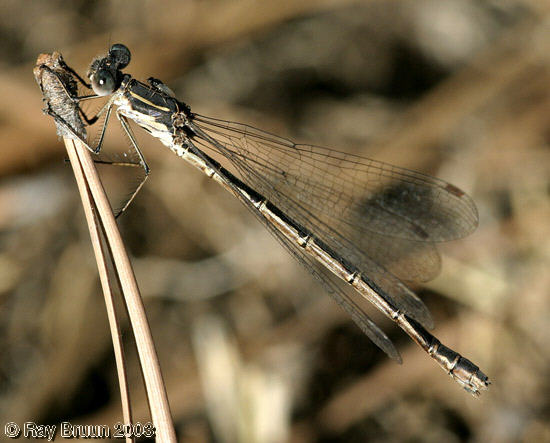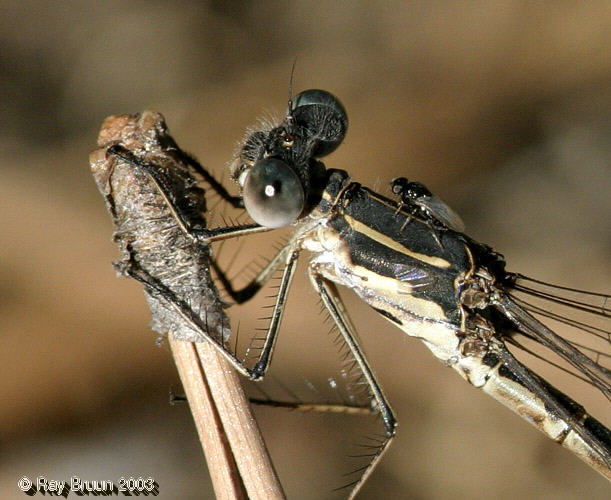 Data:
Date: Sunday, 10/26/03
Lat/Lon (NAD 27): N 40-43-14; W 121-43-45
Elevation: 4690 ft MSL
All males seen were L. congener