Our pond in 2006
---
It's been a VERY wet and rainy winter and early spring, but that didn't stop the mallards from visiting! In fact, it's been fine weather for ducks! See below
Images from April 1st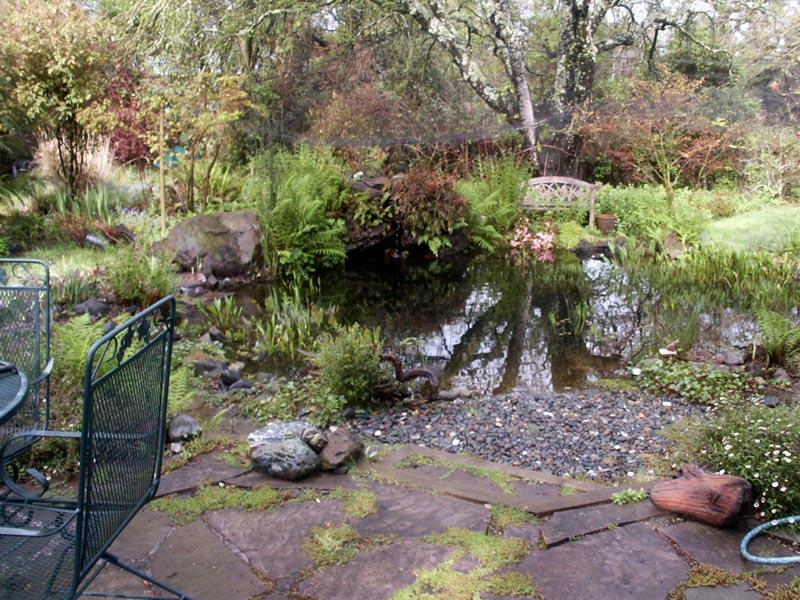 The pond, as seen from the patio.
---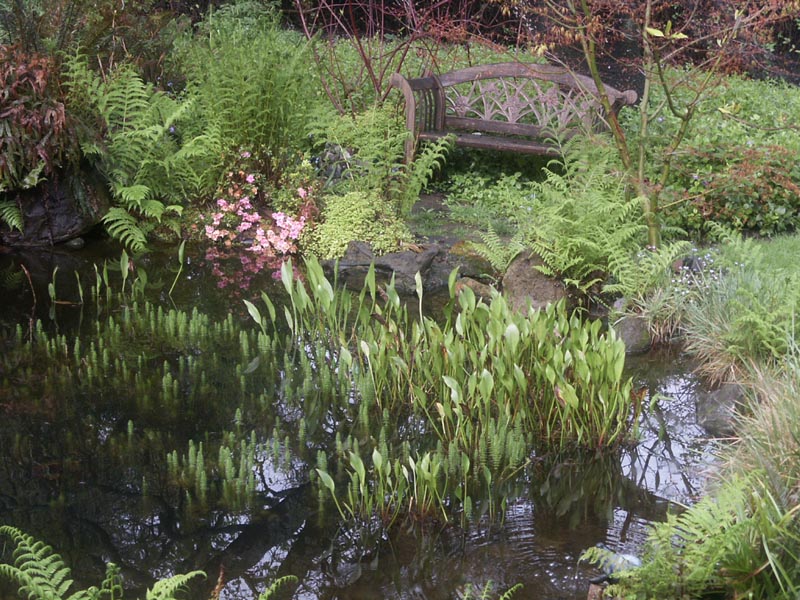 The right side of the pond. No frost this year so last year's water plantain is still up!
---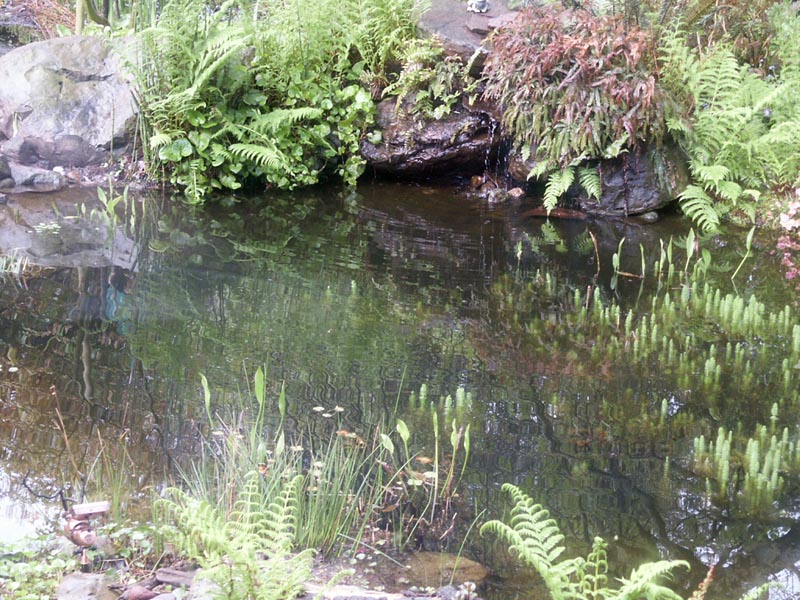 The waterfall area.
---


The sunny bog had become overgrown, and the spirea didn't bloom well, so we dug it out and replanted the area with douglas iris and dwarf yellow flag
---
---
Images from April 4th when our mallards again came to visit.
At least we *think* these are the same pair that has visited every March/April for 6 years now.
They stay about an hour....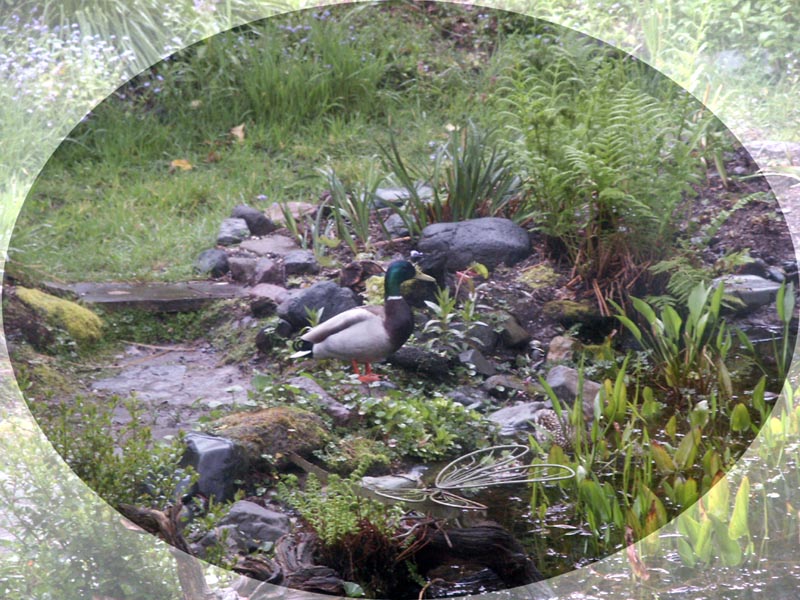 Arrival: Can you find the female?
---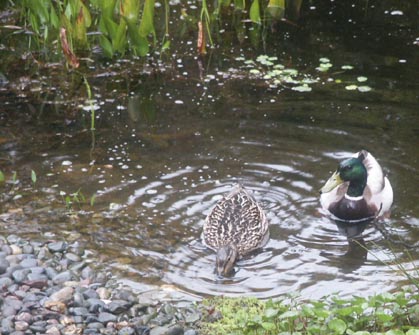 Feeding by the beach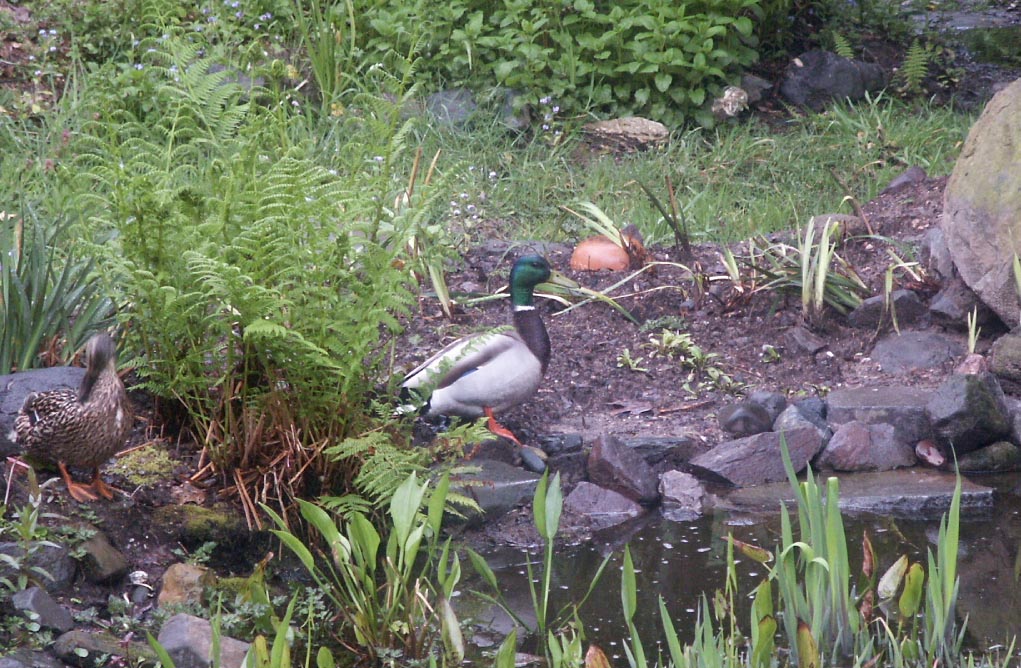 Time out for grooming!
---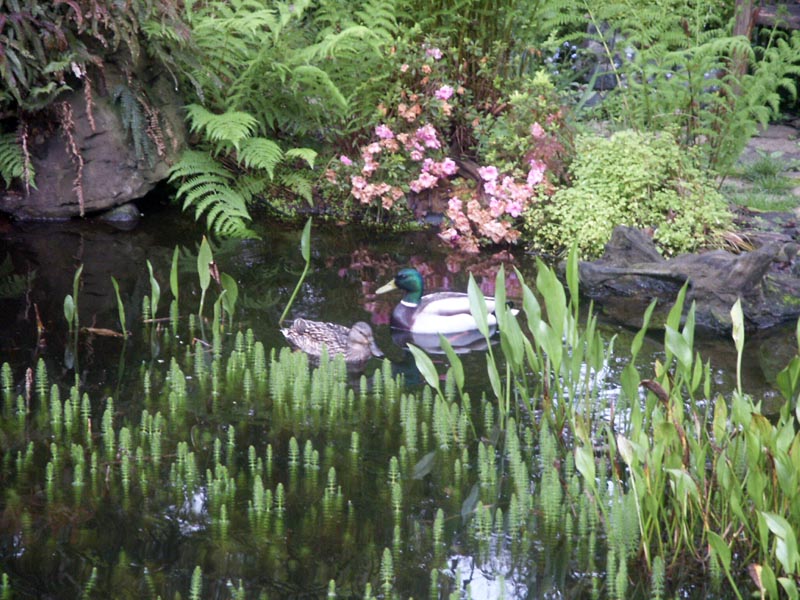 So pretty by the azalea.
---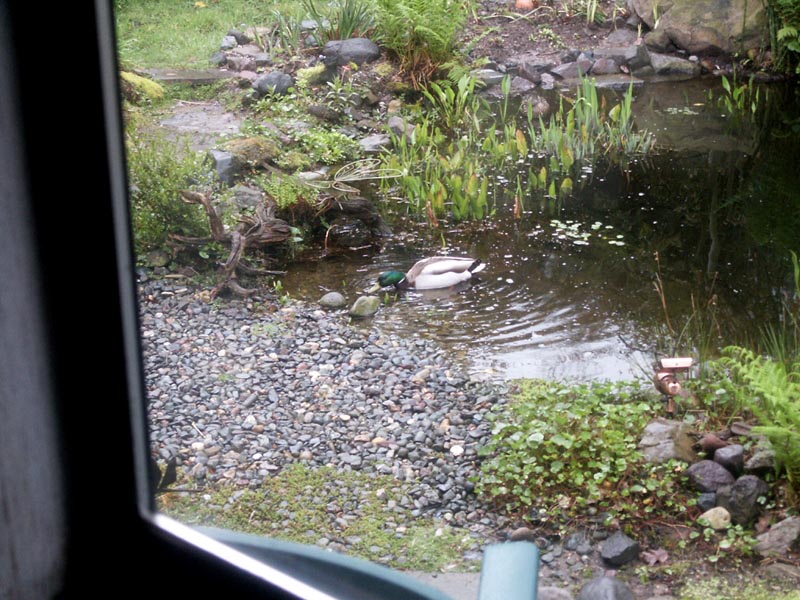 We use the kitchen window as our 'blind'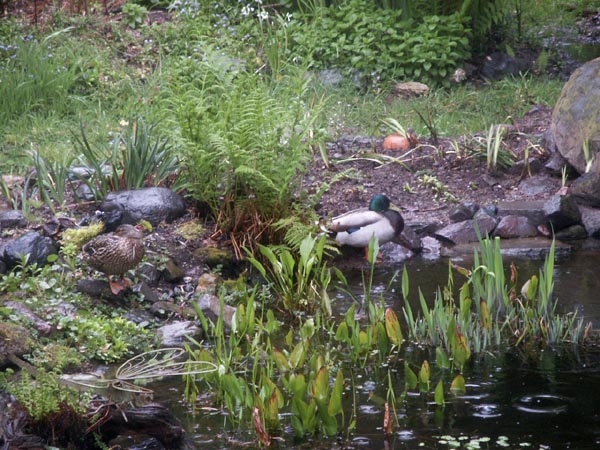 This year they were so 'comfortable' that they even took a nap before departing.
---
Click here to see the pond in October 2006.
Please come back and visit us again!